News & Announcements
Title Anam Hospital Ranked 3rd in the World in Hospital Digitalization
Hospital ANAM
Anam Hospital Ranked 3rd in the World
in Hospital Digitalization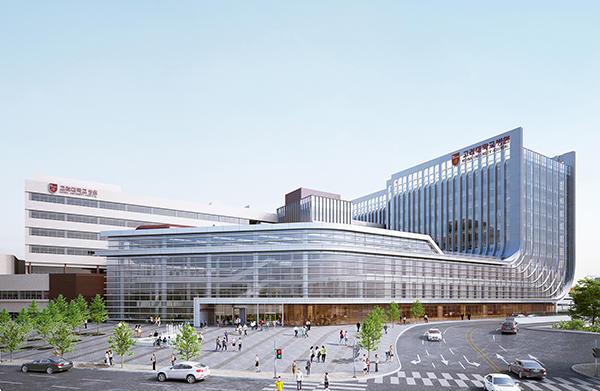 Korea University Anam Hospital has been recognized as a world-class digital transformation powerhouse in the category of medicine.
Anam Hospital ranked third in the world in digitalization of hospital medical systems as evaluated by the North American Healthcare Information and Management Systems Society (HIMSS), the largest IT society in the world.


Anam Hospital has already established itself as a pioneer in digital transformation both at home and abroad by adopting Korea's first cloud-based precision medical hospital information system (P-HIS) developed by Korea University Medical Center.

HIMSS evaluates the digitalization of hospital medical systems, and the results are represented by the Digital Health Indicator (DHI). The higher the score, the more progress a hospital has made toward creating a digital health ecosystem. Korea University Anam Hospital is the first Korean medical institution evaluated using the HIMSS DHI, and it received 308 points out of a total score of 400 points.


Anam Hospital ranked third in the world following the Hospital Authority in Hong Kong and the Ochsner Health System in the United States. Considering the average score in the Asia-Pacific region is 153 points and 229 points in North America, Anam Hospital's ranking is near the top of the pack.

The evaluation was conducted across four categories: interoperability (94%), personal-enabled health (86%), predictive analytics (84%), and governance and workforce (94%). Anam Hospital's excellence was especially recognized in the interoperability category, which indicates unrestricted compatibility with other systems in various environments. This implies that Anam Hospital has established an optimal digital ecosystem based on the cloud system of medical information.

President Eul-Sik Yoon said, "The high score that we received on the HIMSS DHI represents our efforts to provide better services to our patients as well as to build an effective digital system. It will allow us to expand our services in both conventional and digital healthcare."

The P-HIS is a national project launched by the Ministry of Science and ICT and the Ministry of Health and Welfare, in which Korea University Medical Center has participated as a research institute since 2017. The "P" in P-HIS stands for Post, Precision, and Personalized, and the "HIS" stands for Hospital Information System. The system was developed using the cloud as there is a growing need to support precision medicine with big data based on a standardized medical information system in line with the rapidly growing amount of personal health information. A modularized system allows hospitals to adopt only the modules they need according to their size while data sharing between hospitals can prevent duplicate testing and enable customized administration of medicine. All in all, it can improve treatment efficiency and patient safety while reducing medical costs. In addition, big data recorded by P-HIS can be analyzed, and the findings can be used to prevent and treat diseases. In this way, cloud-based systems can also boost medical research.