News & Announcements
Title Ansan Hospital Introduces "Da Vinci SP," the First State-of-the-Art Robotic Surgical Device in Gyeonggi-do
Hospital ANSAN
Date 2021-12-17
Read 1096
Ansan Hospital Introduces "Da Vinci SP,"
the First State-of-the-Art Robotic Surgical Device
in Gyeonggi-do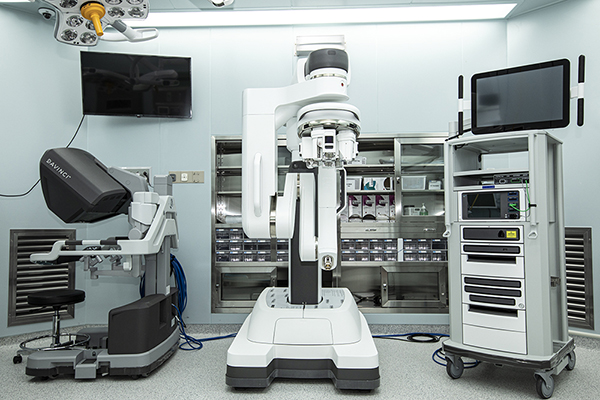 Korea University Ansan Hospital (President, Woon-Young Kim) announced that it has introduced the first robotic surgical device, "Da Vinci SP (Single Port)," in Gyeonggi-do.
Korea University Ansan Hospital, which has been performing minimally invasive surgery across various departments, including surgery, urology, OB/GYN, and thoracic surgery, using the Da Vinci Xi introduced in 2018, is expected to see the satisfaction of its patients further increase with the introduction of the Da Vinci SP.
The Da Vinci SP is designed to allow access to lesions deep in the body with a minimal incision of about 2.5 cm using a canula that carries three surgical instruments and one 3D high-definition (3DHD) camera, which can move in various directions near the surgical site. In addition, both the surgical instruments and camera have multi-joint wrist functions, making them easy to move freely in narrow and deep spaces in the body to secure a clear view of the surgical site, enabling sophisticated surgery that preserves as much healthy tissue as possible.
President Woon-Young Kim said, "Our medical staff with sufficient clinical experience in robotic surgery will use both the new Da Vinci SP and existing Da Vinci Xi, and provide tailored treatment to each patient. We will continue to make further investments in new medical facilities and equipment so that we are better prepared to help our patients get back to their normal and healthy lives by providing them with the best possible treatments."