Rosetta Hall Medical Corps from Korea University Ansan Hospital Finished Medical Services in Indonesia Successfully
14 Medical staff visited Ulilin, Merauke where the medical environment is vulnerable and treated 1,089 patients
A village of Ulilin, located in Merauke district of Indonesia, is the country in which 5,000 households live. It operates a public health center for local residents, but there is no facility to treat serious patients. Therefore, these patients have to go to Merauke Hospital which takes 5 to 7 hours from the village by car. Especially, there are many high-risk pregnant patients and pediatric patients due to a high fertility rate compared to other regions. So there is in desperate need of medical aid.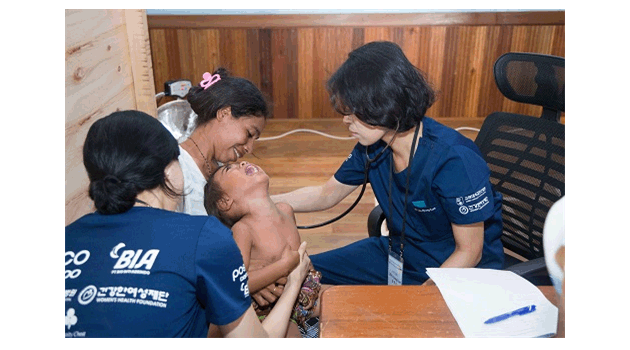 So Rosetta Hall Medical Corps from Korea University Ansan Hospital provided medical services a third time from June 30 to July 8 following on-site survey and medical service last year.
This year's medical services are done together with POSCO DAEWOO Corp. and Women's Health Foundation. 14 medical staff consisting of those from pediatrics and internal medicine and surgery and those from obstetrics and gynecology of Women's Health Foundation treated 1,089 patients.
They conducted basic blood tests, analyzed test results, had ultrasound examination for maternity patients, induced pregnant women into labor, offered local medical staff, held seminars, and offered health and hygiene education for local students by being optimized with local situations.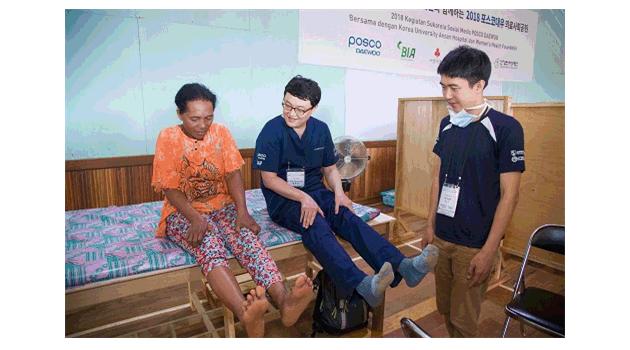 Prof. Jo Won-min, Dept. Thoracic & Cardiovascular Surgery of Korean University Ansan Hospital, who led the medical corps said, "The Medical Corps will do its best to provide help in any circumstance if there are patients." He emphasized, "We will continue to provide medical services to ensure that medical staff in this region can be medically independent through offering health and hygiene education and training leaders."
Prof. Yim Hyung Eun, Dept. Pediatrics of Korea University Ansan Hospital said, "The health status of children in Ulilin and the level of nutritional management of children are considered inferior to those in Korea. However, I thought I needed to prepare more for the next medical services as local parents' interest in the health of their children is high."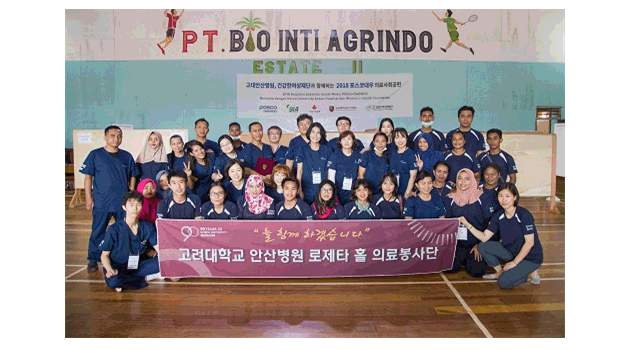 Since its foundation, Korea University Ansan Hospital has continued to provide medical services so as to support patients who are in the blind spot of medical care regardless of race, religion, and conflict. Since the foundation of Rosetta Hall Center which is a social contribution organization, it has been making efforts to provide more systematic and sustainable medical services.
In the future, Korea University Ansan Hospital will continue to fulfill its promise to provide sharing medical care based on philanthropy including medical treatment support for Korean Russians, financial support for Kosian House and multi-cultural families, as well as foreign medical service activities.