The Korea University Anam Hospital
Regional Emergency Medical Center
Organizes CPR Classes for the General Public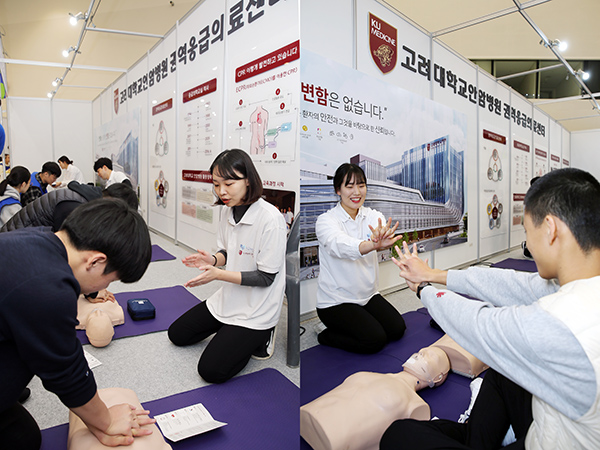 Promoting CPR awareness and the understanding of an emergency

medical services system

Received a great response from more than 500 participants
The Korea University Anam Hospital Regional Emergency Medical Center organized
CPR classes for the general public on November 2nd and 3rd for two days at the
Dongdaemun Design Plaza and more than five hundred people attended the classes.
The education on CPR was organized as a part of the "Medical Experience Program with
the Public" of the 36th Korean Medical Association Congress. The sessions were a huge
success with high turnout promoting people's understanding of an emergency medical
services systemand educating on how to properly perform CPR and use a defibrillator.
"If there is a situation where a person needs to perform CPR, the person will likely have
to perform CPR on family members or friends who are very close and spend a lot of time
with," said Professor Kim Su-jin, a manager of the Department of Emergency Medicine
at Korea University Anam Hospital. She emphasized that "ongoing training allows us to
accurately perform CPR without delay as needed to protect the lives of our loved ones."
Korea University Anam Hospital's Department of Emergency Medicine has been
conducting the "Rescue and First Aid Education and Promotion Project" for the residents
of Seoul since 2018. The education sessions are being held on weekdays and weekends
to increase the resuscitation rate and to protect the lives through high-quality education
on CPR and have become an important part of social responsibility activities.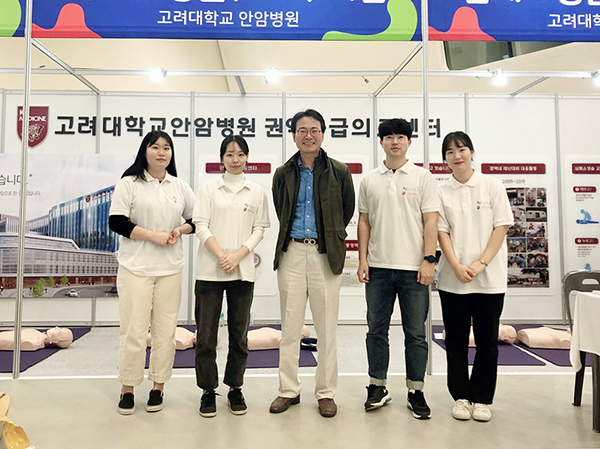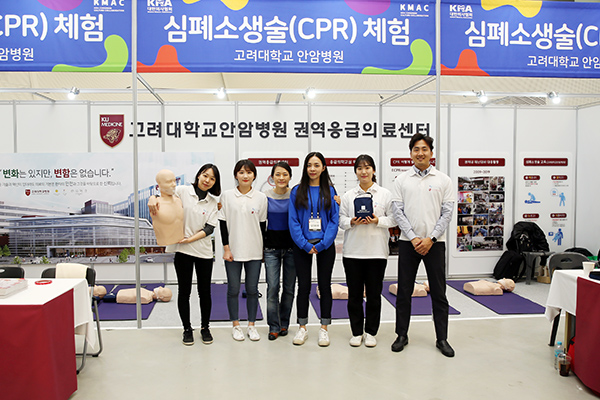 As the last stop for patients with serious medical conditions, Korea University Anam
Hospital Regional Emergency Medical Center plays a pivotal role in regional disaster
response through the management and promotion of the emergency medical services
system. The Center has been strengthening the system to activate disaster response
measures without any delay in the event of a disaster through annual training on disaster
preparedness for various hypothetical disaster situations since 2009. The Center is
leading the development of CPR and making history in Emergency Medicine as it is one
of the first institutions to perform extracorporeal cardiopulmonary resuscitation (ECPR)
using ECMO on extra-hospital patients with cardiac arrest and to conduct ECPR
education in the country and the world.