KU Medicine Appoints Professional
Golfer Kim Sei-young
as Public Relations Ambassador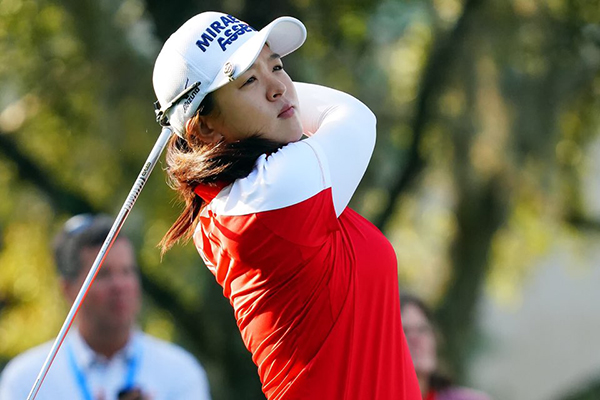 Korea University Medicine (Executive Vice President for Medical
Affairs and President & CEO of University Medical Affairs Kim
Young-hoon) held an official ceremony to appoint Kim Sei-young,
a professional golfer, as its public relations ambassador on Tuesday,
February 11 in Executive Vice President for Medical Affairs' meeting
room on the third floor of Korea University College of Medicine.
She will participate in KU Medicine's major public relations activities
such as official events and various social responsibility activities.
"Kim Sei-young's mental fortitude and intelligence closely resemble
the spirit of KU Medicine," said Kim Young-hoon, Executive Vice
President for Medical Affairs. "I am very pleased to be working with
Kim Sei-young who will contribute to KU Medicine's journey to
become the most trusted and socially responsible medical institution in
the world."
"It's an honor and pleasure to be named a public relations ambassador
of my alma mater's hospitals. I will do my best, however small it may
be," said Kim Sei-young. "I wish KU Medicine all the best and I will
do my best to meet expectations as a professional golfer."
Kim Sei-young was born in 1993 and graduated from Korea
University's Department of Social Physical Education (Class of 2011).
She won numerous competitions including the 2019 LPGA Tour and
the CME Group Tour Championship. This was the tenth career LPGA
victory for her, a fourth Korean female golfer to achieve the record.
Kim is dubbed the "Magician in Red Pants" as she often shows up in
her red pants in the last round and snatches many dramatic victories.