KU Medicine Receives "National
Consumer Driven Brand Award 2020"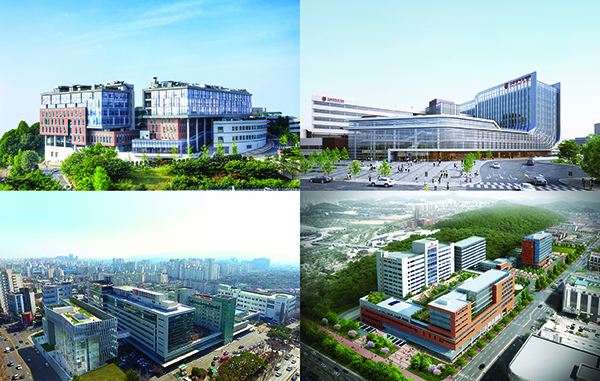 Korea University Medicine (Executive Vice President for Medical
Affairs and President & CEO of University Medical Affairs Kim
Young-hoon) had the honor of receiving the "National Consumer
Driven Brand Award 2020" for four consecutive years in the
category of general hospital.
Organized by the DONG-A ILBO and sponsored by the Ministry
of Trade, Industry and Energy, the Ministry of Agriculture,
Food and Rural Affairs, and Korea Brand Management Association,
the award recognizes brands that improve customer satisfaction with
a consumer-centric perspective and achieve continuous value
innovation. A total of 37 brands were selected this year.
The selection committee was composed of various experts from
academia, the government and public institutions, consumer groups,
and business groups. Companies' vision and brand strategy, brand
awareness, brand's originality, and competitiveness were thoroughly
evaluated with assessment indicators and the final awardees were
selected.
"From its beginnings as the first medical training institution for women
in the country in 1928, KU Medicine has been doing its best to
contribute to society and serve humanity for more than 90 years," said
Kim Young-hoon, Executive Vice President for Medical Affairs. "We
will continue our efforts to become a world-class medical institution by
investing in the establishment of infrastructure for precision medicine
and by promoting "Education to Save the Nation", Korea's spirit and
philanthropy.