News & Announcements
Title A team led by Professor Park Man-seong and Kim Jin-il of Korea University College of Medicine Sequenced SARS-CoV-2 from COVID-19 Cases and Registered It on an International Public Database
Hospital KU Medicine
Date 2020-03-23
Read 1925
A team led by Professor Park Man-seong
and Kim Jin-il of Korea University College of
Medicine Sequenced SARS-CoV-2 from
COVID-19 Cases and Registered It on
an International Public Database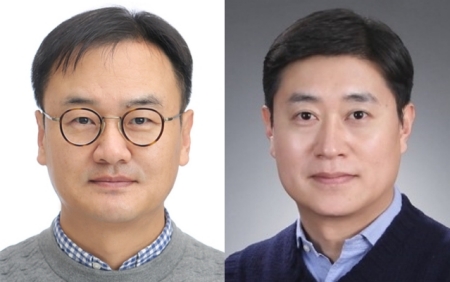 Successfully Sequenced the Genome of the Virus with Next
Generation Sequencing (NGS) in BSL-3.
A breakthrough for the Identification of the Basic Mechanism
of the Virus, Drug-Repurposing, Diagnostics Technology,
Development of Treatment and Vaccine.
A team led by Prof. Park Man-seong and Kim Jin-il from the Institute
for Viral Diseases (Director of the institute Song Ki-jun) of the
Department of Microbiology of Korea University College of Medicine
(Dean Yoon Young-wook) successfully isolated the viruses from
COVID-19 clinical specimens and obtained their viral whole-genome
sequences.
COVID-19 has spread to the world in just 3 months since it was first
reported as "pneumonia of unknown cause" in Wuhan, China in the late
last year. As of March 4th, 2020, 3,198 deaths - about 3.4% of the 93,000
confirmed cases.
A novel coronavirus similar to SARS coronavirus was identified as a
source of infection and it is believed that it originated from bats, like
SARS-CoV-2. Since the 2015 MERS outbreak in Korea, the importance
of establishing a risk assessment system for zoonotic viruses has been
steadily rising.
The team lead by Prof. Park Man-seong and Kim Jin-il, accordingly, has
analyzed MERS coronavirus and other various respiratory viruses'
biological characteristics, such as viral transmissibility, pathogenicity,
and immunogenicity, and researched viral evolution for years. Based on
the previous work, the team successfully isolated SARS-CoV-2 strains
from patients' respiratory specimens, completed a whole-genome
sequencing of the viruses using an optimized high-performance Next
Generation Sequencing (NGS) method, and shared the sequences on
Global Initiative on Sharing All Influenza Data under the virus name
"BetaCoV/South Korea/KUMC01/2020, BetaCoV/South
Korea/KUMC02/2020."
The results of the research can provide necessary information for the
identification of the basic mechanism of SARS-CoV-2, drug-
repurposing, diagnostics technology, and development of treatment and
vaccine. Analysis of genome-based evolution can also play a major role
in providing a scientific basis for analyzing the domestic trend of SARS-
CoV-2 transmission.
The research provides the impetus to future research cooperation at
home and abroad on high pathogenicity pathogen as it was conducted in
Biosafety Level-3 (BSL-3) lab, Center for Biosafety's specialized
research facility in Korea University College of Medicine.
"After the successful isolation and registration of SARS-CoV-2, the
KCDC, the U.S., Canada, and Korean pharmaceutical companies make
requests for joint research and we plan to work with them in drug-
repurposing, and development of diagnostics technology, treatment and
vaccine for the virus," Prof. Park Man-seong, a principal investigator,
stated. "We hope that the research will be further expanded and
developed to make major contributions to the establishment of the
COVID-19 response system."