News & Announcements
Title KU College of Medicine BK21 Medical Science Center for Convergent Translational Research Selected for Phase Four of BK21
Hospital KU Medicine
KU College of Medicine BK21 Medical Science
Center for Convergent Translational
Research Selected for Phase Four of BK21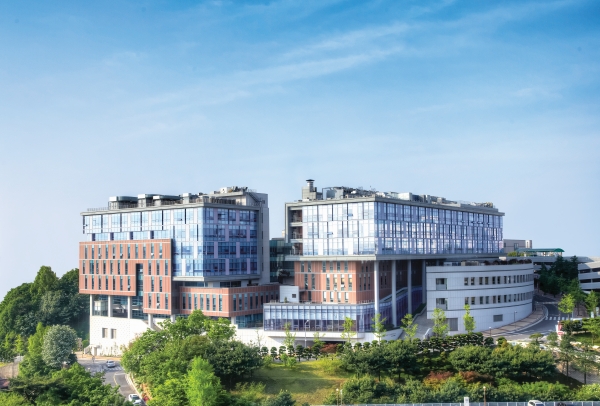 Korea University College of Medicine (Dean Young-Wook Yoon) was selected
for BK21 FOUR (Fostering Outstanding Universities for Research, Phase 4 of
Brain Korea 21) project which is organized by the Ministry of Education and
National Research Foundation of Korea for the Medical Science Center for
Convergent Translational Research.
BK21 provides support such as research funding in order to promote technology
development in new industry areas and a stable academic research environment.
For the next 7 years starting this year, graduate students will receive monthly
research scholarships. New researchers' salaries will be covered. Moreover, it
covers expenses of international programs such as long- and short-term overseas
training and other international cooperation activities for the next generation of
academics so that masters and doctoral researchers can focus on their studies
and research.
Korea University College of Medicine had the honor of being selected for BK21
project in 1999 despite fierce competition, recognized for its will to innovate the
graduate school system and its potential. In the past 20 years, it never failed to
be named in BK21 project selections. A total of 19.3 billion won has been
funded so far and 234 masters and 226 doctoral students went through this
program.
The center is undergoing innovation, for example, pursuing convergent
translational research to promote interdisciplinary cooperation and challenge
new fields that would lead the fourth industrial revolution. As a culmination of
its efforts, 87% of its PhDs are contributing to the development of science
technology and industry. Compared to the initial stage of the project, the
number of SCI-level papers has risen by 300% and the number of patent
registration has risen by more than 800%.
"The previous three phases of BK21 have changed university's research culture
in our country and contributed to the enhancement of the education capability of
universities which are responsible for nurturing the next generation of
academics," Im-Joo Rhyu (Professor of Department of Anatomy) who leads the
center stated. "With this fourth phase, Korea University College of Medicine
hopes to play a pivotal role in securing future talents who will be a growth
engine for national innovation and to solve social issues at hand by proactively
ascertaining the academic demands of the future society."