News & Announcements
Title Prof. Jong-Keon Oh Elected "AO Trauma Asia Pacific Education Committee Chairperson"
Hospital GURO
Professor Jong-Keon Oh Elected
"AO Trauma Asia Pacific Education
Committee Chairperson"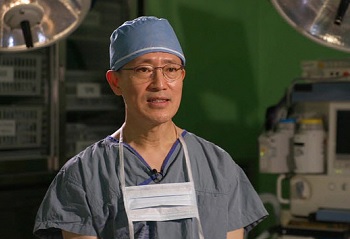 Professor Jong-Keon Oh of the Department of Orthopedic Surgery of Korea University Guro Hospital was elected AO (Arbeitsgemeinschaft für Osteosynthesefragen) "Asia Pacific Education Committee Chairperson" on the last 16th. The term of office is three years from July 2021.
AO was established in 1958 in Switzerland. It has Chapters in 130 countries and is the most reputable society in the world in education, treatment, development of fracture treatment. In an election for the Chairperson of the AO Asia Pacific Education Committee, three candidates, including Professor Oh, from Australia and India participated and he was elected by the Chairpersons from 15 countries. He will be in charge of fracture treatment education for orthopedic surgeons in the Asia Pacific region for the next three years.
He served as Chairperson in many different areas of AO in the past 20 years, leading the development of fracture treatment worldwide. He also raised Korea's profile and is widely accepted as an authority in fracture treatment in Asia as he served as the country council chairperson of the AO Trauma Korea council. Medical staff from UC Davis, Texas Baylor University, Peking University, and Cairo University, which are regarded as one of the world's best institutions for trauma medicine, choose to come to Korea University Guro Hospital among 130 institutions worldwide to learn fracture treatment techniques from Professor Oh.
The result of this election was praised by major trauma specialists in North America as well in Asia that the most appropriate candidate was elected. "I feel a tremendous sense of responsibility as a Chairperson. I will focus the efforts on developing educational content accessible to numerous orthopedic surgeons in Asia, who were marginalized in terms of fracture treatment education opportunities, and fostering the next generation leaders in fracture treatment education," Professor Oh expressing his future ambition.
Thanks to Professor Oh's reputation, the Ministry of Health and Welfare selected Korea University Guro Hospital as "Severe Trauma Specialist Training Center" as the first and only domestic trauma specialist training institution in Korea in 2014. Professor Oh, who has been in charge of fostering trauma specialists as the center director since the beginning of its establishment, introduced world-class education programs, and his students are currently working at Korea University Guro Hospital, Ajou University Hospital, Gachon University Gill Medical Center, Catholic Univ. of Korea Uijeongbu St. Mary's Hospital Trauma Center, Seoul National University Bundang Hospital, Keimyung University Dongsan Medical Center, Armed Forces Capital Hospital Trauma Center, Chungbuk National University Trauma Center (planned) as trauma orthopedic surgery faculty members. Currently, five trauma orthopedic surgery fellows are training at Korea University Guro Hospital.