KUAH Designated as an Educational Institute Accredited by Asia Pacific Heart Rhythm Society(APHRS)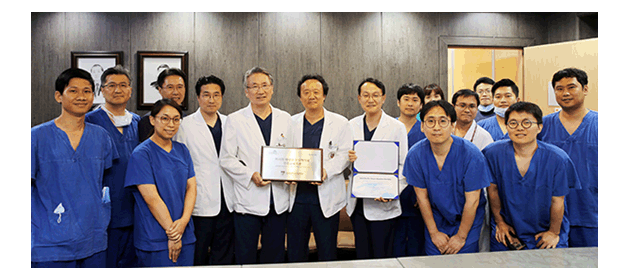 Designated as an educational institution accredited by an international academy
The educational institute accredited by the APHRS
Recognized for excellence in implantable cardiac devices
Korea University Anam Hospital was recently designated as the APHRS accredited educational institution.
In this regard, many doctors from Asia-Pacific countries will visit Korea University Anam Hospital and receive training in how to do surgery with the use of implantable cardiac devices and treatment and management of arrhythmia patients.
The APHRS has selected top hospitals as accredited educational institutions in the field of implantable cardiac devices by considering medical staff, surgery results, number of surgery, and so on. As of now, a total of 18 hospitals from all the Asia-Pacific region, including Korea University Anam Hospital were selected as accredited educational institutions.
An implantable cardiac device refers to a medical device which treats cardiac arrhythmia caused by irregular or abnormally fast or too slow heart rate. It includes an implantable pacemaker(IPG), implantable cardioverter defibrillator(ICD), and cardiac resynchronization therapy device(CRT).